Discography

Ultimate Spinach was an American psychedelic rock band from Boston, Massachusetts which was formed in 1967. In terms of style and national recognition, the band was one of the most prominent musical acts to emerge from the "Bosstown Sound", which was a regional attempt to compete with the San Francisco Sound. During the group's existence, they released three albums, with their self-titled debut the most commercially successful. History
_________________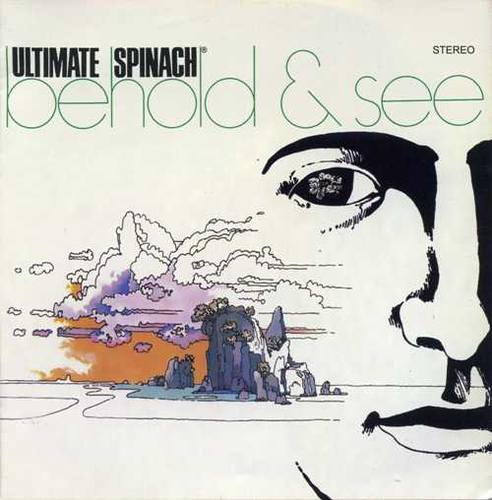 Ultimate Spinach - Behold and See
Year:1968
Style:Psychedelic Rock
Country:USA
Tracklist:
01. Gilded Lamp of the Cosmos
02. Visions of Your Reality
03. Jazz Thing
04. Mind Flowers
05. Where You're At
06. Suite: Genesis of Beauty (In Four Parts)
07. Fifth Horseman of the Apocalypse
08. Fragmentary March of Green
09. Mind Flowers (Mono Version)
10. Fragmentary March Of Green (Mono Version)
Ian Bruce-Douglas - vocals, electric piano, organ, vibes, electric guitar, recorders
Barbara Jean Hudson - acoustic guitar, vocals
Geoffrey Winthrop - electric guitar
Richard Nese - electric bass
Russell Levine - drums, percussion
Guest:
Carol Lee Britt - vocals
Цитата
"Ultimate Spinach" — почти забытая сегодня, замечательная американская группа, стоявшая у истоков движения «Bosstown Sound». Это их второй студийный альбом, состоящий из очень психоделической и загадочной музыки с превалированием клавишных — длинных органных партий и пианино. Местами чуть-чуть добавляется фолковая составляющая, приправленная женским вокалом. ..